LPG-2P-T214-RBO / LPG-2P-T214-RBO
LP Apparel
Offroad 1.0 Rain Boots Sizes 1-5
FINAL SALE - NO RETURN
FINAL SALE : No exchange or refund.
Offroad 1.0 Rain Boots Sizes 1-5
LPG-2P-T214-RBO
LPG-2P-T214-RBO
$0.00
Step 1 - Verify the availability in store of this product Step 2
In-store availability and reservation are not available for that product. Please add to cart, complete an online order and select ship to store to purchase this product.
Thank you !
You will receive an answer by email within 3 business hours.
(After this time, check your junk mail or contact the selected store.)
Continue shopping
Wearing our OFFROAD boots sparks the desire to explore further.
Their rad design gives adventurers a totally neat look... even when they have both feet in the mud!
Crafted from durable, waterproof material with hardy soles suited for expeditions under the rain, they provide maximum comfort and keep your feet dry so that you can keep on exploring, even when rain strikes unexpectedly.
You can now consider the rain your BFF!
Features:
-Resistant rain boots
-Sturdy footbeds
-Mid-calves
-Very comfortable
-L&P exclusive
About the brand
L&P designs and makes collections of accessories and clothing for children aged 0-8 years. Inspired by the active life, the outdoors and discovery, L & P offers stylish, urban and trendy items.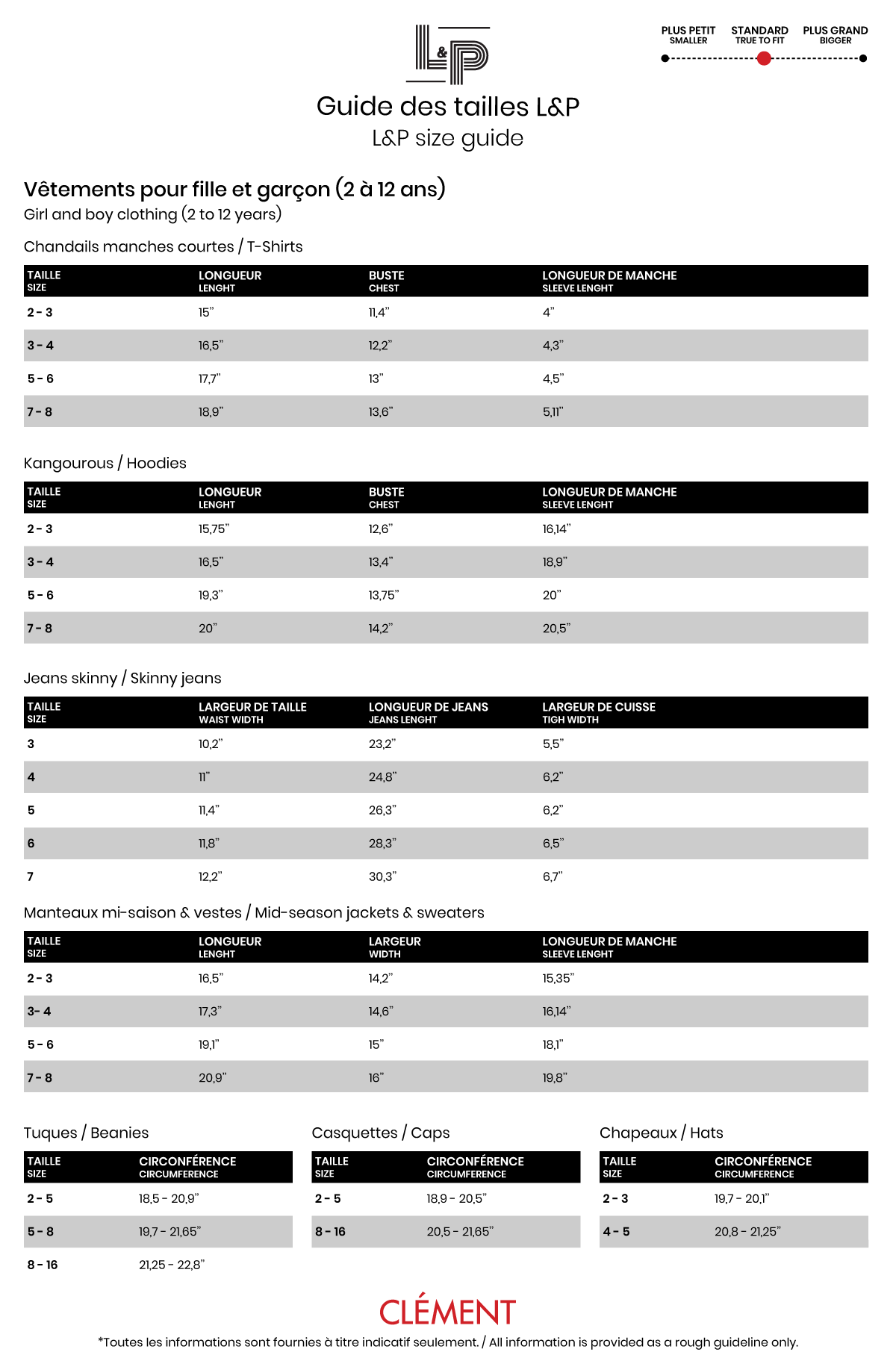 This item is subject to some delivery restrictions
FREE IN-STORE PICK UP
This item is not available for in-store pick up.
SHIPPING TO CANADA
$7 flat rate shipping charge applies. Orders are shipped by Canada Post. A shipping confirmation with tracking number will be provided once your order has shipped.
Standard Shipping*
3-10 business days*
Expedited Shipping*
1-4 business days*
*Standard shipping not available in some areas. If applicable, additional charges may apply.
*Additional charges may apply. Not available in some areas.
*Transit times are subject to change and are not guaranteed.
Please note that some items may be shipped via another carrier.
SHIPPING TO THE UNITED STATES
20$ flat rate shipping applies for orders shipped to the United States. Orders will be delivered by USPS. A shipping confirmation with a tracking number will be provided once your order has shipped. The recipient is responsible for all import taxes, duties and/or customs fees if applicable.