PAL-1216-BLANC-V / 1062834
Pali Design
Conversion Kit - Vintage
- Heavy box, 2 people required to pick up this item.
- Ships within 4 weeks. Remote area shipping are subject to approval.
- Only in-store delivery is available for this product.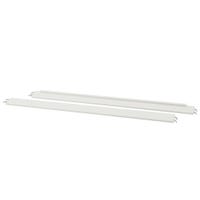 Conversion Kit - Vintage
PAL-1216-BLANC-V
1062834
$214.97
Step 1 - Verify the availability in store of this product Step 2 - Fill out the form to request for a 24-hour in-store free reservation
Reserve in store and product availability service is currently unavailable.
Thank you !
You will receive an answer by email within 3 business hours.
(After this time, check your junk mail or contact the selected store.)
Continue shopping
Features :
-Barrier to turn Pali's crib* in doble bed (54'')
-No lead, phtalates, antimony, arsenic, cadmium or mercury
-Solid woods that are sustainably harvested from trusted and reliable sources that are committed to minimizing environmental impact

Size : 75 x 1.5 x 6 / 190 x 3 x 15 cm

Suitable for these collections : Volterra, Ragusa, Torino, Cristallo, Diamante, Bolzano, Mantova, Treviso, Marina, Enna, Siracusa, Bergamo, Modena
About the brand
Pali Design creates exclusive collections of baby and children' furniture, which are safe and of high quality. With an original design, this company offers furniture ranging from convertible bunks to dressers to double beds, available in several colors.
This item is subject to some delivery restrictions.
FREE IN-STORE PICK UP
Free in-store pick up available in all Clément stores. Orders will be delivered in-store within 3 to 10 business days following the date of purchase. Please wait until you have received an email notification indicating that your order is available for pick up at the selected location before going in-store.
Orders will be kept at your selected location for one month after which the order will be cancelled and refunded if not picked-up by the customer.
SHIPPING TO CANADA
This item is not available for delivery to Canada.
SHIPPING TO THE UNITED STATES
This item is not available for delivery to the United States.