JCJ-12149293 / JCJ-12149293
Jack et Jones
Sense Boxer 3-Pack 8-16y
Sense Boxer 3-Pack 8-16y
JCJ-12149293
JCJ-12149293
$0.00
Step 1 - Verify the availability in store of this product Step 2
In-store availability and reservation are not available for that product. Please add to cart, complete an online order and select ship to store to purchase this product.
Thank you !
You will receive an answer by email within 3 business hours.
(After this time, check your junk mail or contact the selected store.)
Continue shopping
Fabric: 95% cotton / 5% elastane
Size Chart:
8 years = 24.5" / 62 cm Pant waist
10 years = 26.5" / 67 cm Pant waist
12 years = 28.25" / 72 cm Pant waist
14 years = 30" / 77.6 cm Pant waist
16 years = 32.75" / 83.2 cm Pant waist
About the brand
JACK & JONES is one of the European leaders in men's and boy's fashion with more than a thousand stores in 38 countries and JACK & JONES clothing is sold by thousands of partners around the world.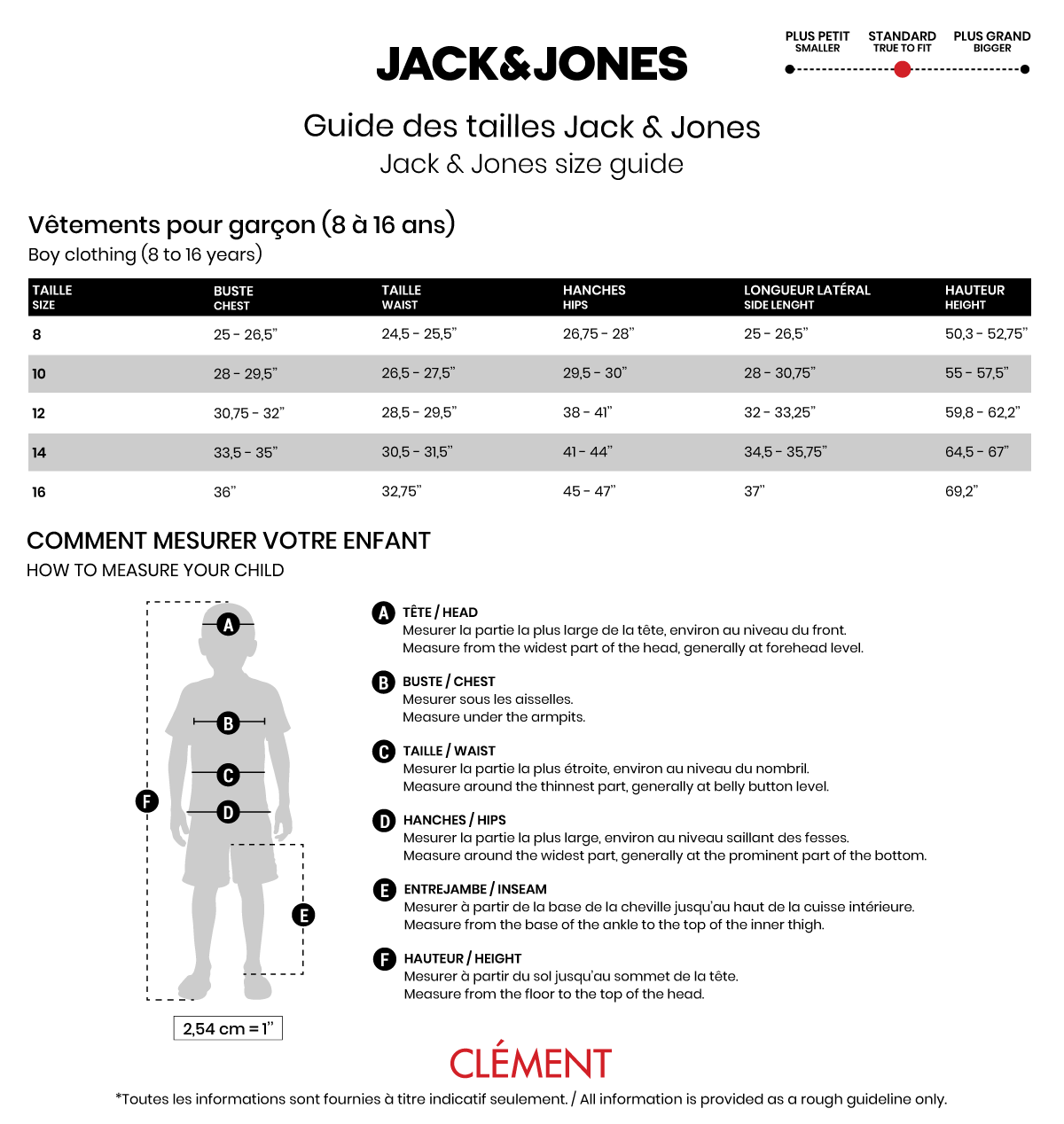 FREE IN-STORE PICK UP
Free in-store pick up available in all Clement stores. Orders will be delivered in-store within 3 to 10 business days. Please wait until you received an email notification indicating that your order is available for pick up before going in-store.
Orders will be kept in store for one month. After that delay, the order will be cancelled and refunded.
SHIPPING TO CANADA
Free shipping on orders of $100 or more. For all other orders, a $7 flat rate shipping charge applies. Orders are shipped by Canada Post. A shipping confirmation with tracking number will be provided once your order has shipped.
Standard Shipping*
2-7 business days*
Expedited Shipping*
1-4 business days*
*Standard shipping not available in some areas. If applicable, additional charges may apply.
*Additional charges may apply. Not available in some areas.
*Transit times are subject to change and are not guaranteed.
Please note that some items may be shipped via another carrier.
SHIPPING TO THE UNITED STATES
20$ flat rate shipping on orders shipped to the United States. Orders will be delivered by USPS. A shipping confirmation with a tracking number will be provided once your order has shipped. The recipient is responsible for all import taxes, duties and/or customs fees if applicable.