BCO-CS0051 / 1078329
Bebe Confort
Cloth Diaper or Swim Diaper 10-35lb - Rabbits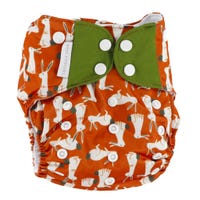 Cloth Diaper or Swim Diaper 10-35lb - Rabbits
BCO-CS0051
1078329
$19.99
Step 1 - Verify the availability in store of this product Step 2
To ensure the availability of the product, make a 24h reservation in store or directly contact the store.
You will receive an answer by email within 3 business hours.
Thank you !
You will receive an answer by email within 3 business hours.
(After this time, check your junk mail or contact the selected store.)
Continue shopping
Features:
-The pocket diaper has two openings allowing for easy assembly and washing
-Every diaper comes with 2 bamboo inserts (4 layers each)
-Insert absorption: 4.5oz
-The diaper interior is made of 100% polyester to have a comfortable and stay dry feeling your on baby's skin
-Adjusting the diaper to your baby's size is done by using the 4 rows of snaps at the front of the diaper
-Size:10-35 lb
-Exclusive models drawn in Quebec
-Can be used as a swimsuit diaper: To use as a swimsuit simply remove the absorbent inserts and keep the shell only

Fabrics:
Cloth Diaper: 100% polyester
Bamboo insert: 70% bamboo 30% polyester

Before first use:
Machine wash the diapers and inserts twice before first use, allowing for any loose fabric from the manufacturing process to be cleaned away and to allow for maximal absorbency.

Cleaning instructions:
Storage:
Once a diaper has been soiled, place it in a pail (intended for this purpose) or in a cloth diaper wet-bag (sold separately). Do not soak or rinse diapers during this process as diapers should remain as dry as possible. If you rinse your diapers, you should hang them to air dry and wash them within the following 24 hours.
-Note that it is not necessary to remove the inserts prior to washing as they will be removed automatically in the washer due to the double opening pocket
- Store soiled diapers without rinse or soaking. They should remain as dry as possible during this phase
-An effective storage technique should not release foul odours.

Washing:
Rince diapers with cold water once prior to washing. This will remove any fecal residue and most of the urine in the diapers. Machine wash with warm or hot water using a laundry detergent that does not contain fabric softener as this will affect quality and absorbency.
- If your water is considered to be 'hard' water, do not rinse a second time.
- Do not add too much water to the washing machine as the diapers need to rub together in order to allow for the cleanest possible result.

Drying:
-Inserts may be machine or air-dried yet the pocket diapers should not be placed in the dryer more than once a month to avoid damaging the various components of the diaper
-Placing the diapers in the dryer helps the polyurethane (laminated polyester) stay well sealed, yet too frequent machine drying could damage this component of the diaper.
-We strongly recommend placing diapers and inserts in the sun as much as possible as sunlight is a natural whitener and also acts as an antibacterial agent.
About the brand
Always in the latest trends, Baby Confort baby accessories are renowned for their numerous innovations. Concenient and original, these items exclusive to Clément will meet all your needs.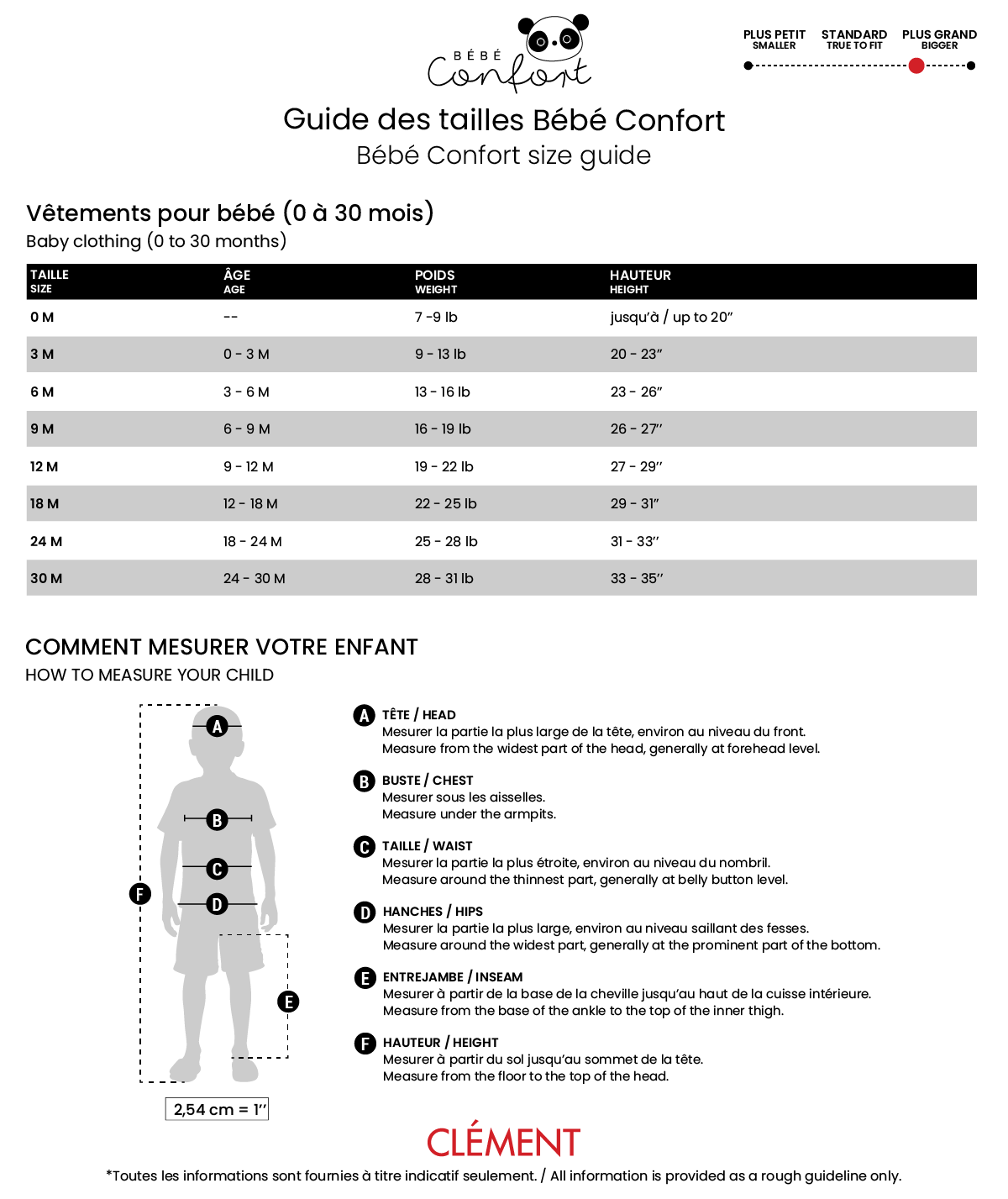 FREE IN-STORE PICK UP
Free in-store pick up available in all Clement stores for orders over $30. A $5 handling fee applies for orders of less than $30. Orders will be delivered in-store within 3 to 10 business days. Please wait until you received an email notification indicating that your order is available for pick up before going in-store.
Orders will be kept in store for one month. After that delay, the order will be cancelled and refunded.
SHIPPING TO CANADA
Free shipping on orders of $100 or more. For all other orders, a $7 flat rate shipping charge applies. Orders are shipped by Canada Post. A shipping confirmation with tracking number will be provided once your order has shipped.
Standard Shipping*
2-7 business days*
Expedited Shipping*
1-4 business days*
*Standard shipping not available in some areas. If applicable, additional charges may apply.
*Additional charges may apply. Not available in some areas.
*Transit times are subject to change and are not guaranteed.
Please note that some items may be shipped via another carrier.
SHIPPING TO THE UNITED STATES
20$ flat rate shipping on orders shipped to the United States. Orders will be delivered by USPS. A shipping confirmation with a tracking number will be provided once your order has shipped. The recipient is responsible for all import taxes, duties and/or customs fees if applicable.
Exceptions: Furniture cannot be delivered outside of Canada.