JOU-210730 / JOU-210730
Joules
Penlow T-shirt 3-8
FINAL SALE - NO RETURN
FINAL SALE : No exchange or refund.
Penlow T-shirt 3-8
JOU-210730
JOU-210730
$0.00
Step 1 - Verify the availability in store of this product Step 2
In-store availability and reservation are not available for that product. Please add to cart, complete an online order and select ship to store to purchase this product.
Thank you !
You will receive an answer by email within 3 business hours.
(After this time, check your junk mail or contact the selected store.)
Continue shopping
About the brand
The Little Joules collection from Joules is fun and colourful and a great showcase for the most playful prints created by the in-house print team at Joules. Designed with adventure loving boys and girls in mind these are collections loved by children and their parents too. True hand-me-down pieces that will look none the worse for a great many trips through the washing machine.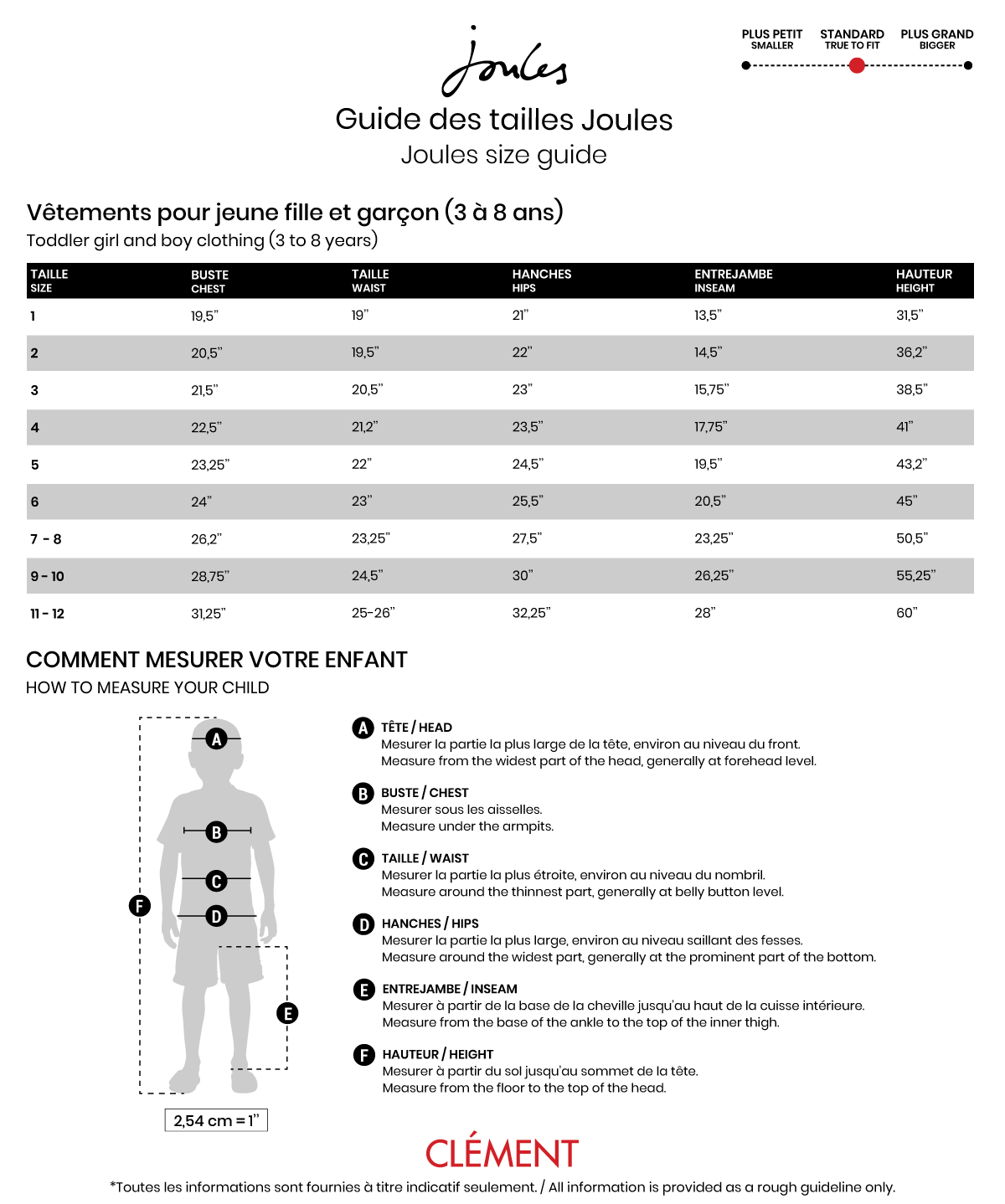 This item is subject to some delivery restrictions
FREE IN-STORE PICK UP
This item is not available for in-store pick up.
SHIPPING TO CANADA
$7 flat rate shipping charge applies. Orders are shipped by Canada Post. A shipping confirmation with tracking number will be provided once your order has shipped.
Standard Shipping*
3-10 business days*
Expedited Shipping*
1-4 business days*
*Standard shipping not available in some areas. If applicable, additional charges may apply.
*Additional charges may apply. Not available in some areas.
*Transit times are subject to change and are not guaranteed.
Please note that some items may be shipped via another carrier.
SHIPPING TO THE UNITED STATES
20$ flat rate shipping applies for orders shipped to the United States. Orders will be delivered by USPS. A shipping confirmation with a tracking number will be provided once your order has shipped. The recipient is responsible for all import taxes, duties and/or customs fees if applicable.