BEL-TS-G-18-4 / BEL-TS-G-18-4
Bedaine Love
Papa Pique T-Shirt 2-3y
FINAL SALE - NO RETURN
FINAL SALE : No exchange or refund.
Papa Pique T-Shirt 2-3y
BEL-TS-G-18-4
BEL-TS-G-18-4
$0.00
Step 1 - Verify the availability in store of this product Step 2
In-store availability and reservation are not available for that product. Please add to cart, complete an online order and select ship to store to purchase this product.
Thank you !
You will receive an answer by email within 3 business hours.
(After this time, check your junk mail or contact the selected store.)
Continue shopping
Designed and printed in Quebec

Fabric: 95% cotton / 5% spandex
About the brand
Discover the Bedaine Love company and its original products such as humorous and adorable t-shirts, bodysuits and car seat covers, as well as its famous Wow box. You will be charmed by the quality, beautiful products this Quebec company offers.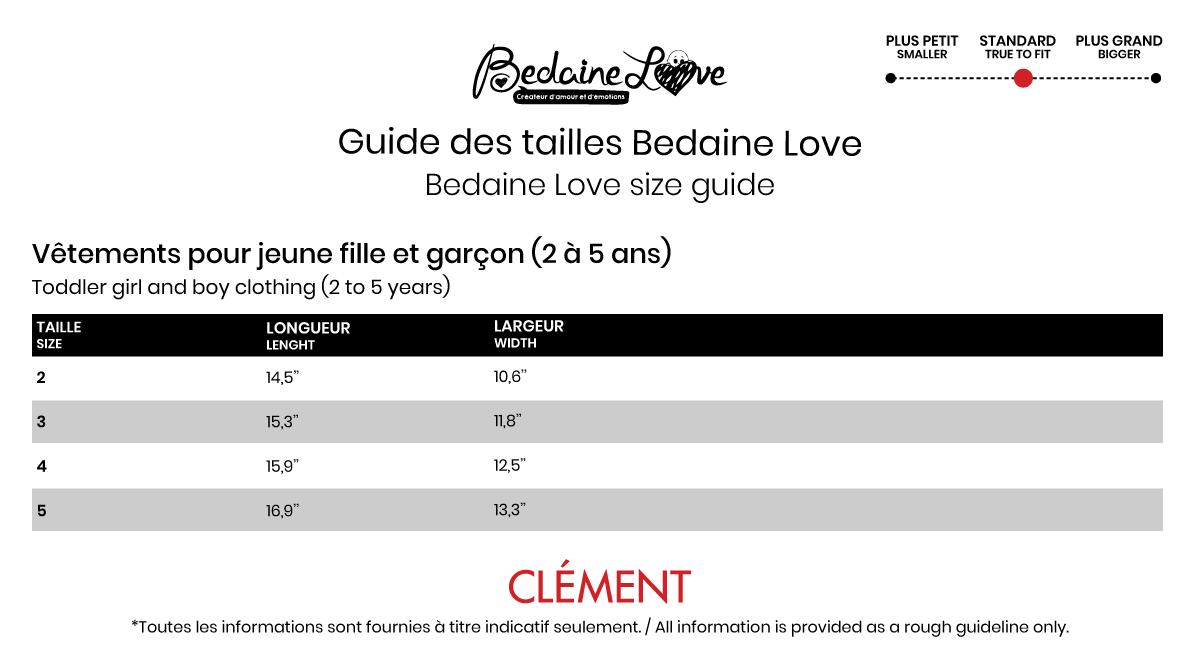 This item is subject to some delivery restrictions
FREE IN-STORE PICK UP
This item is not available for in-store pick up.
SHIPPING TO CANADA
$7 flat rate shipping charge applies. Orders are shipped by Canada Post. A shipping confirmation with tracking number will be provided once your order has shipped.
Standard Shipping*
3-10 business days*
Expedited Shipping*
1-4 business days*
*Standard shipping not available in some areas. If applicable, additional charges may apply.
*Additional charges may apply. Not available in some areas.
*Transit times are subject to change and are not guaranteed.
Please note that some items may be shipped via another carrier.
SHIPPING TO THE UNITED STATES
20$ flat rate shipping applies for orders shipped to the United States. Orders will be delivered by USPS. A shipping confirmation with a tracking number will be provided once your order has shipped. The recipient is responsible for all import taxes, duties and/or customs fees if applicable.