RMA-510360F24061 / RMA-510360F24061
Reima
Lappi Snowsuit 9-24m
FINAL SALE - NO RETURN
FINAL SALE : No exchange or refund.
Lappi Snowsuit 9-24m
RMA-510360F24061
RMA-510360F24061
$0.00
Step 1 - Verify the availability in store of this product Step 2
In-store availability and reservation are not available for that product. Please add to cart, complete an online order and select ship to store to purchase this product.
Thank you !
You will receive an answer by email within 3 business hours.
(After this time, check your junk mail or contact the selected store.)
Continue shopping
This toddlers' easy-care snowsuit is ideal for winter fun. The waterproof design is made from a breathable and windproof material that repels dirt. All the seams have been sealed waterproof and the seat is insulated seat to keep bottoms warm and dry during cold-weather adventures. The smooth polyester lining makes dressing easy. Many Reima pieces can be attached to the suit thanks to the handy Play Layers snap-button system. The detachable and adjustable hood is also safe when little ones are playing outdoors – connected with snap buttons, it comes off easily if it gets caught on something. Durable silicone foot loops keep the hems of the trousers in place, protecting little ankles from moisture and the cold. This tumble-dryer-friendly winter all-in-one is a great choice for crawling in the countryside or strolling in the city!
Features:
-All seams sealed waterproof
-Fluorocarbon-free water and dirt repellent finish BIONIC-FINISH®ECO
-Insulated seat
-Smooth polyester lining
-Safe, detachable, and adjustable hood with detachable faux fur trim
-Elastic cuffs and leg-ends
-Detachable, durable silicone foot loops
-Long zipper eases dressing up
-Zip pocket
-Breathability at least 7000 g/m2/24 h
-Durability over 30000 cycles Martindale
-Temperatures ca. 0 to -20 °C
-Water column at least 10000 mm
Fabric: 100% polyester, polyurethane coating
Coating: 100% PU coating
About the brand
Reima is for the joy of movement. For those moments that make a difference. For all those exciting challenges outdoors, indoors and in between. Reima is for an active childhood that matters. For discovering that joy of movement that will stick for the rest of life. For every day, every weather, every experience, wherever adventure awaits.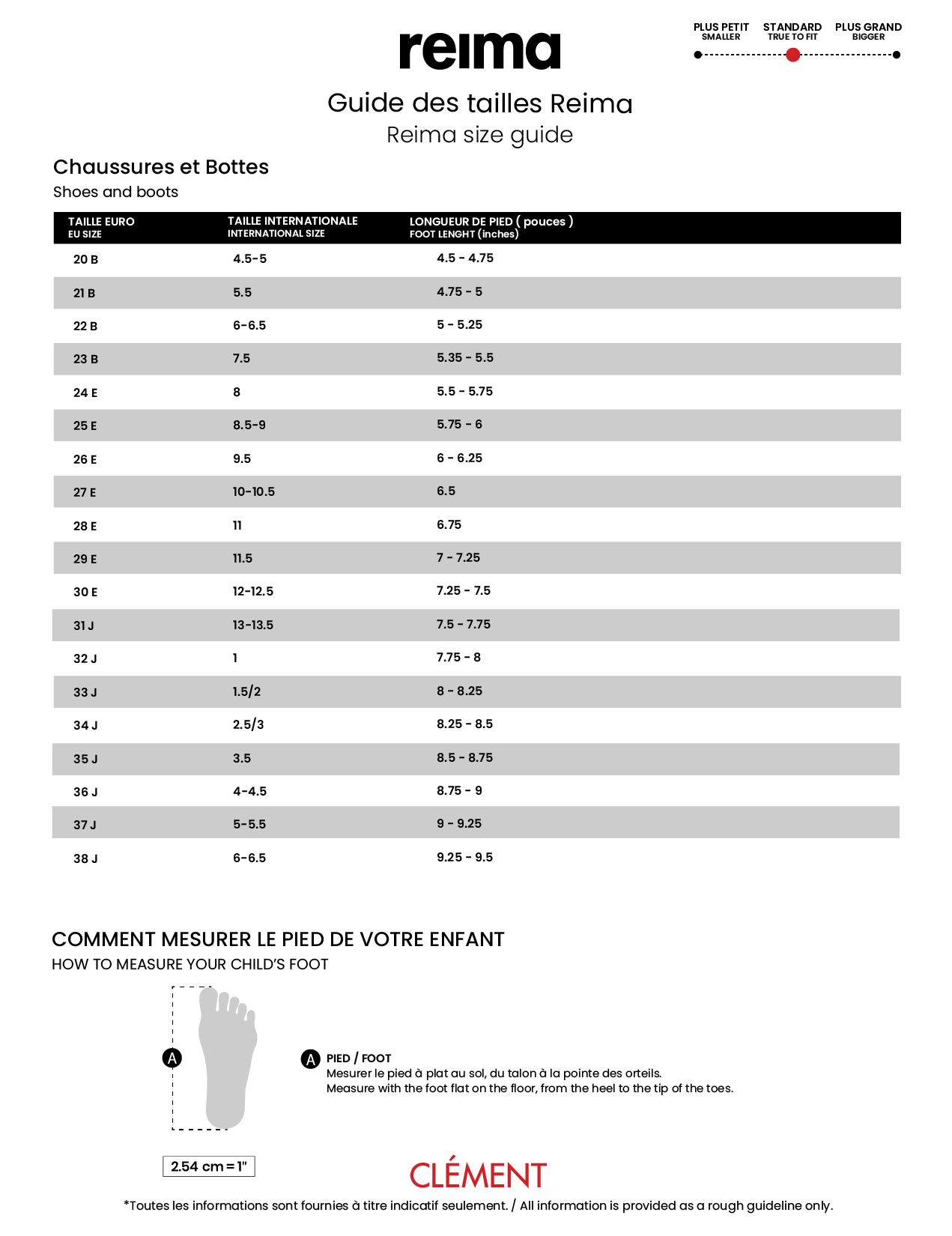 This item is subject to some delivery restrictions
FREE IN-STORE PICK UP
This item is not available for in-store pick up.
SHIPPING TO CANADA
$7 flat rate shipping charge applies. Orders are shipped by Canada Post. A shipping confirmation with tracking number will be provided once your order has shipped.
Standard Shipping*
3-10 business days*
Expedited Shipping*
1-4 business days*
*Standard shipping not available in some areas. If applicable, additional charges may apply.
*Additional charges may apply. Not available in some areas.
*Transit times are subject to change and are not guaranteed.
Please note that some items may be shipped via another carrier.
SHIPPING TO THE UNITED STATES
20$ flat rate shipping applies for orders shipped to the United States. Orders will be delivered by USPS. A shipping confirmation with a tracking number will be provided once your order has shipped. The recipient is responsible for all import taxes, duties and/or customs fees if applicable.